Singapore Bilingual Live Host (Competition Winner)
Emcee . Actress . Voice Actor
SHANNON : THE VERSATILE EMCEE
"I love your voice!"
"I love the way you talk!"
That's what a fair number of members of the public have told Shannon ever since she stumbled into hosting in 2010.
10 years later, when Covid19 hit in 2020, Shannon joined and won a live host competition!
She attributes the win to her years of hosting experience, where she enjoys interacting with the audience like her personal friend.
Plus being effectively bilingual in English and Mandarin, she is highly sought after for corporate functions, formal dinners, product launches, festivals, mall events and more.
Her vibrant and affable personality endears her audience to her and the brands she represents during both live and virtual events.
Shannon's versatility enables her to bring class and glamour to formal dinners, conferences, and also fun and heartwarming feels to media launches, festivals, family days and children events.
Some of her clients include
Walt Disney (Star Wars : Experience The Force Singapore Festival)
Marvel Entertainment (Captain America : Civil War Festival)
Ministry of Social and Family Development (MSF)
Just to name a few!
Shannon is R.E.A.L – Relatable, Engaging, Affirming and Lively! She also believes in the power of words, thus she always seeks to encourage her guests and audiences, and bring positivity to everyone.
CAPTAIN AMERICA FESTIVAL REEL (+ TESTIMONIALS)
VIRTUAL EVENT : FAMILIES FOR LIFE GAMES NIGHT
SG HOTEL ASSOCIATION VIRTUAL AWARD CEREMONY
CASUAL INTERVIEW WITH DIRECTOR JACK NEO
MANDARIN + ENGLISH BILINGUAL PROWESS : OPERA FESTIVAL
EMCEE SHANNON : LIVE HOST COMPETITION (WINNER)
EMCEE SHANNON : DINNER, CORPORATE REEL
EMCEE SHANNON : ANGRY BIRDS CHILDREN'S SHOW
SHANNON : THE NATURAL ACTRESS
"My editor said you were good!"
"You were so evil and my mum was scolding you!"
How amazing to hear positive reviews from directors and audiences!
You might have seen Shannon on Mediacorp's channel 8, channel 5 and Okto. She started off as an actress in late 2009, and has performed in musicals ("December Rain"《雨季》starring Singaporean songbird Kit Chan), full-length stage play《爱谁来说》, short films, corporate videos, and school assembly skits.
In Dec 2013, Shannon played her first major role of "阿好"(the ma-jie) in channel 8's blockbuster drama "The Voyage"《信约:唐山到南洋》.
Since then, Shannon has acted frequently in TV dramas, corporate videos and short films, and even flew overseas for filming with Mediacorp.
Whether it's an innocent playful ma jie, or a vicious maid abuser, Shannon is able to play the roles convincingly!
SINGAPORE POLICE FORCE : SHANNON THE PREGNANT WIFE
ACTRESS SHANNON : SHORT FILM (AH LIAN)
ACTRESS SHANNON : LAURIER ADVERTISEMENT
ACTRESS SHANNON : OPPA SARANGHAE
ACTRESS SHANNON : BIRTH CONTROL ADVERTISEMENT
ACTRESS SHANNON : ACTING REEL
ACTRESS SHANNON : SELFIES TALE
SHANNON : THE ANIMATED VOICE ACTOR
"I knew it was you when I heard your voice on radio!"
Shannon does voice overs for Mediacorp, and can be heard as the Mandarin voice for English documentaries. 
She is also the English and Chinese audio guide voice for Thian Hock Keng Temple, which won the prestigious UNESCO Asia-Pacific Heritage 2001 Awards for Culture Heritage Conservation Building
She had sung at weddings and tried her hand at writing her own songs too. In Dec 2014, She released an original single which is dedicated to God, her precious Heavenly Father!
She had also been invited to schools and churches to sing and share her stories. Those range from singing Singaporean songs (新谣) to Christian and original songs, and sharing of learning the Chinese language to her life testimonies.
Fast forward to now, Shannon has her own semi-professional microphone setup at home, making it easier to record voiceovers without a studio.
THIAN HOCK KENG CHINESE GUIDE
KIT CHAN'S HOME @ BEATTY SECONDARY SCHOOL 陈洁仪《家》
STREAMS OF PRAISE "PRAYER" 赞美之泉《祷告》
STREAMS OF PRAISE "A LITTLE DREAM" 赞美之泉《小小的梦想》
BETHEL MUSIC : WE DANCE (COVER)
BETHEL MUSIC : EXTRAVAGANT (COVER)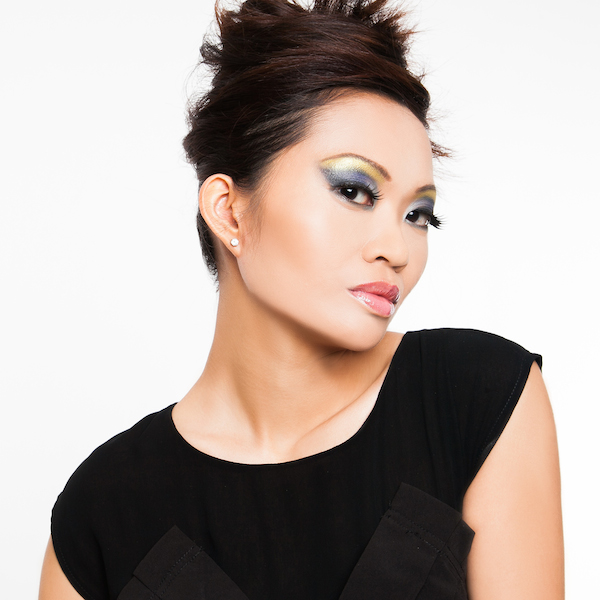 Shannon is blessed with big eyes which enables her to play a range of characters, from the doe-eyed innocent girl to the evil one with a piercing stare.
She also has a Pan-Asian look and often surprises people that she can speak perfect Chinese!
Not a typical sweetie-pie, Shannon is comfortable being rugged, is gung-ho and enjoys the outdoors. Nevertheless, she also relishes time spent alone at home or simply chilling out with good friends.
Shannon has a Class 3 driver's license, sings, tinkers on the keyboard, strums the guitar, was a core member of her JC's table tennis team, picked up archery, air pistol, air rifle, horse riding and taekwondo.
Her life motto is to "love God, love people, love life"!
Shannon is always on the lookout for more opportunities in acting, hosting, voice overs and singing.
Shannon loved watching musicals since she was a teenager and often fantasized herself as one of the performers acting, singing and dancing on stage. However, she didn't think she had the skills (and guts) to do that, and it seemed that this fantasy would remain as just that – a fantasy.
Until Aug 09, after a few opportunities in performing over the years and almost a year of praying, Shannon decided (crazily – as many told her) to give up her full-time job as a social worker to pursue her dream of being a performer. God is really good, and in a few short months, she had been cast in various lead and supporting roles in short films, corporate videos, school assembly shows, print and video advertisement, musical and stage plays.
A year later, in 2010, Shannon stumbled into hosting and with numerous great reviews, she has never looked back since.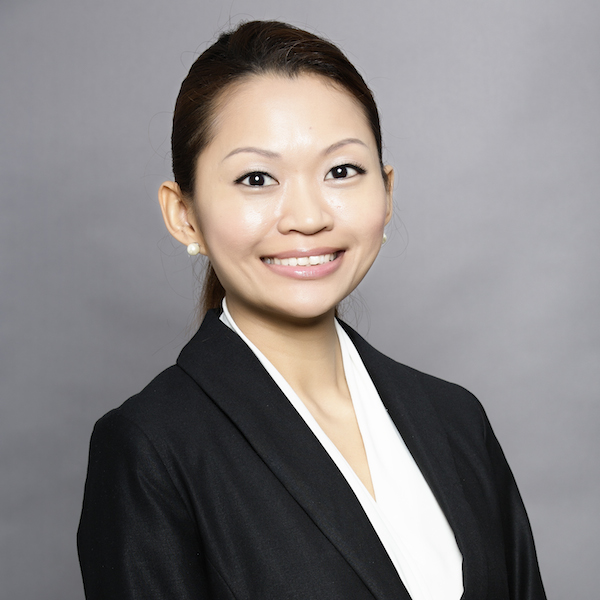 Shannon also loves to sing and had been invited by friends to sing at their weddings as well as churches' outreach events, where she is exceedingly privileged to share her life stories and sing her own composition.
Her experiences are barely at the tip of the iceberg and it has been an amazing journey thus far, one she never thought it possible to even embark on! She wants to encourage everyone to hold on to his or her dream and pursue it, no matter how impossible it may seem!
Shannon is very thankful to all the directors, casting directors, producers, crew members, co-actors, event companies, clients, co-emcees and everyone she has worked with, for engaging her services again and again. She is also very grateful to her family and friends for being supportive and encouraging of her dream.
Last but not least, she has never failed to be amazed at God's work in her life, His favour and blessings upon her, and His abundant provisions. Thank you, dear Jesus!
"He has made everything beautiful in its time. He has also set eternity in the hearts of men; yet they cannot fathom what God has done from beginning to end."

– Ecclesiastes 3:11
REQUIRE AN EMCEE OR ACTRESS?
Get in touch with Shannon now!
GET INSPIRED ON INSTAGRAM!